About Homeward Bound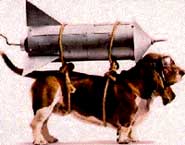 Homeward Bound Pet Care has been serving the greater New Bedford area since October of 2000. It is owned and run by Amy Houbre who is an experienced vet-tech as well as a lifelong pet-owner.
Going on vacation, have a special event planned, long weekend, working long hours, need your pet transported to the vet or groomer?? need a house-sitter?? Homeward Bound is here ready to serve all your pets needs.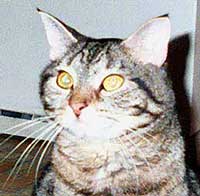 Our services include dog-walking, play time, medication administration, vet or groomer transport, picking up of pet supplies, house-sitting as well as crime deterrent measures for you home such as bringing in mail or newspaper, adjusting lights, disposing of trash. We will also provide plant care and lawn watering. We are bonded and insured for your piece of mind and can provide excellent references from area pet owners.

Homeward Bound has membership in the professional petsitter organization: Southern New England Professional Pet Sitters www.SNEPPS.com

Homeward Bound supports two local animal organizations: Colonial Basset Rescue www.colonialbhr.org of Middleboro, MA and The Champs Shelter of Wareham, MA. Adoptable cats from Champs Shelter can be found at www.Petfinders.com.

Rates: Our rates are based on half hour basis which is $17. House-sitting is $48/overnight and pet transport or pet supply pick-up is $25/hour.

Our area of coverage includes New Bedford, Dartmouth, Fairhaven, Westport, Freetown, Assonet, Acushnet, Lakeville, Rochester, Mattapoisett, and Marion.

For more information or a free consultation please contact Amy Houbre at (508) 858-8157 or e-mail at amyhoubre@yahoo.com

Wishbones for Pets

Homeward Bound Pet Care will participate in Wishbones for Pets for the third year in a row. Wishbones for Pets is a community based pet food/pet good drive that will be conducted by pet-sitters all across the US and Canada six weeks prior to Thanksgiving. The drive will run from October 15th-November 30th. The animal shelter who will be the recipient of the pet goods is the Champs Shelter of West Wareham Ma. The shelter's wish list of anticipated goods include: wet cat food, dry cat food, cat litter, cat toys, paper towels, chicken baby food, cat beds, baby wipes, and antibacterial cleaners and hand soap. The following businesses have agreed to be drop-off sites for the pet-food drive: Denise's Pet Care(123 Fairhaven Road Rt. 6 Mattapoisett Ma), Pampered Star Pooches(270 Huttleston Ave. Rt. 6 Fairhaven Ma), Family Pet(3042 Cranberry Hwy, Wareham Ma), Stop & Shop (Cranberry Hwy Wareham Ma), Wareham Feed Co. (rear 327 Main St.), Wareham Ma), & Jacks are Wild(177 Main St. Wareham Ma). Champs will have a table set up at Walmart in Wareham on October 21st from 10am-6pm if anyone would like to stop and say hello or drop off a donation.

For more information on this project please visit www.wishbonesforpets.com or call Amy Houbre at (508) 998-7557 or Lynn LaChance at Champs at (508)291-0072. If you would like to donate funds they can be mailed to the Champs Shelter 1057 Main St. West Wareham Ma, 02576. Please write Wishbone in the memo portion of your check. Thank you!!!!